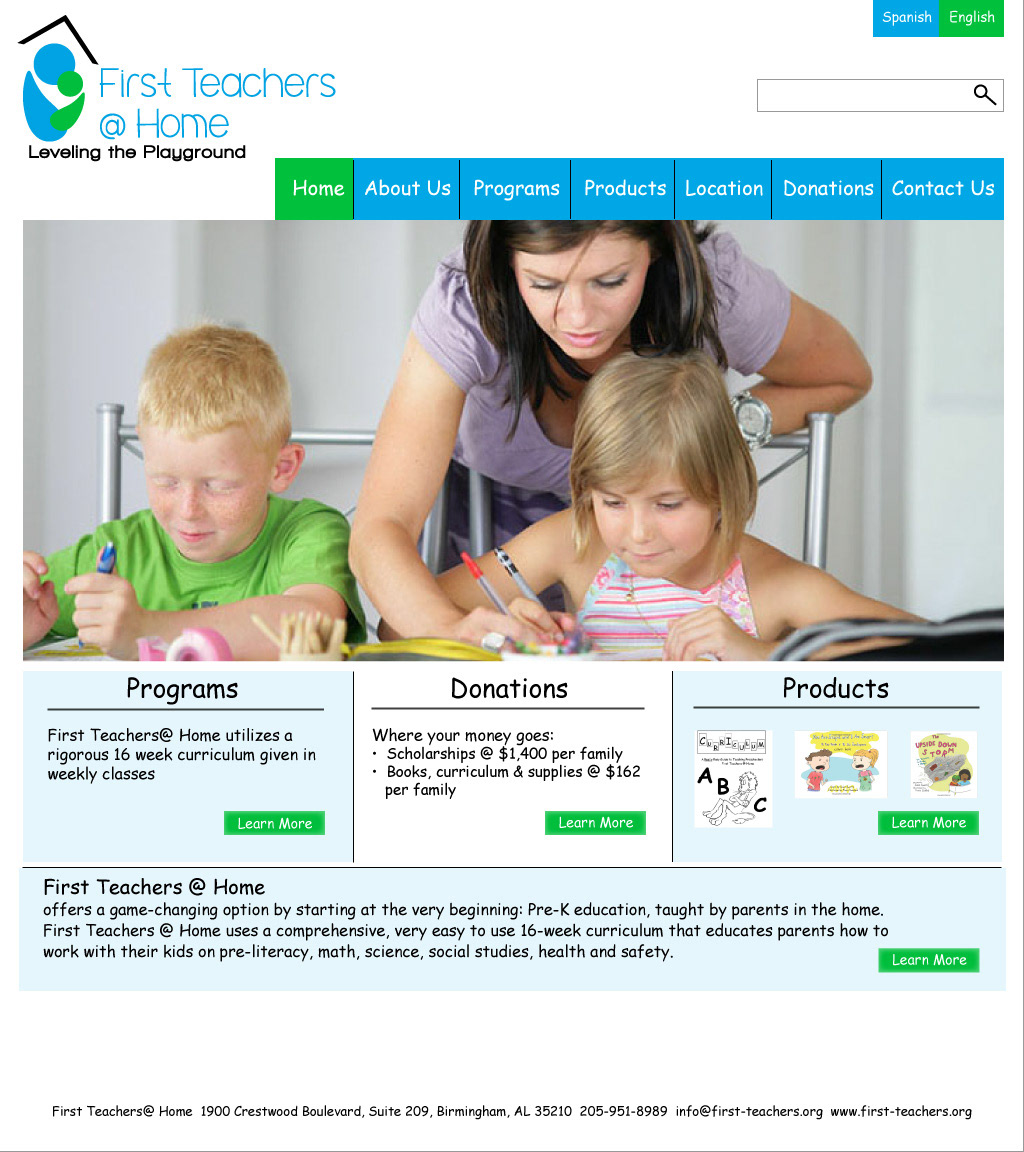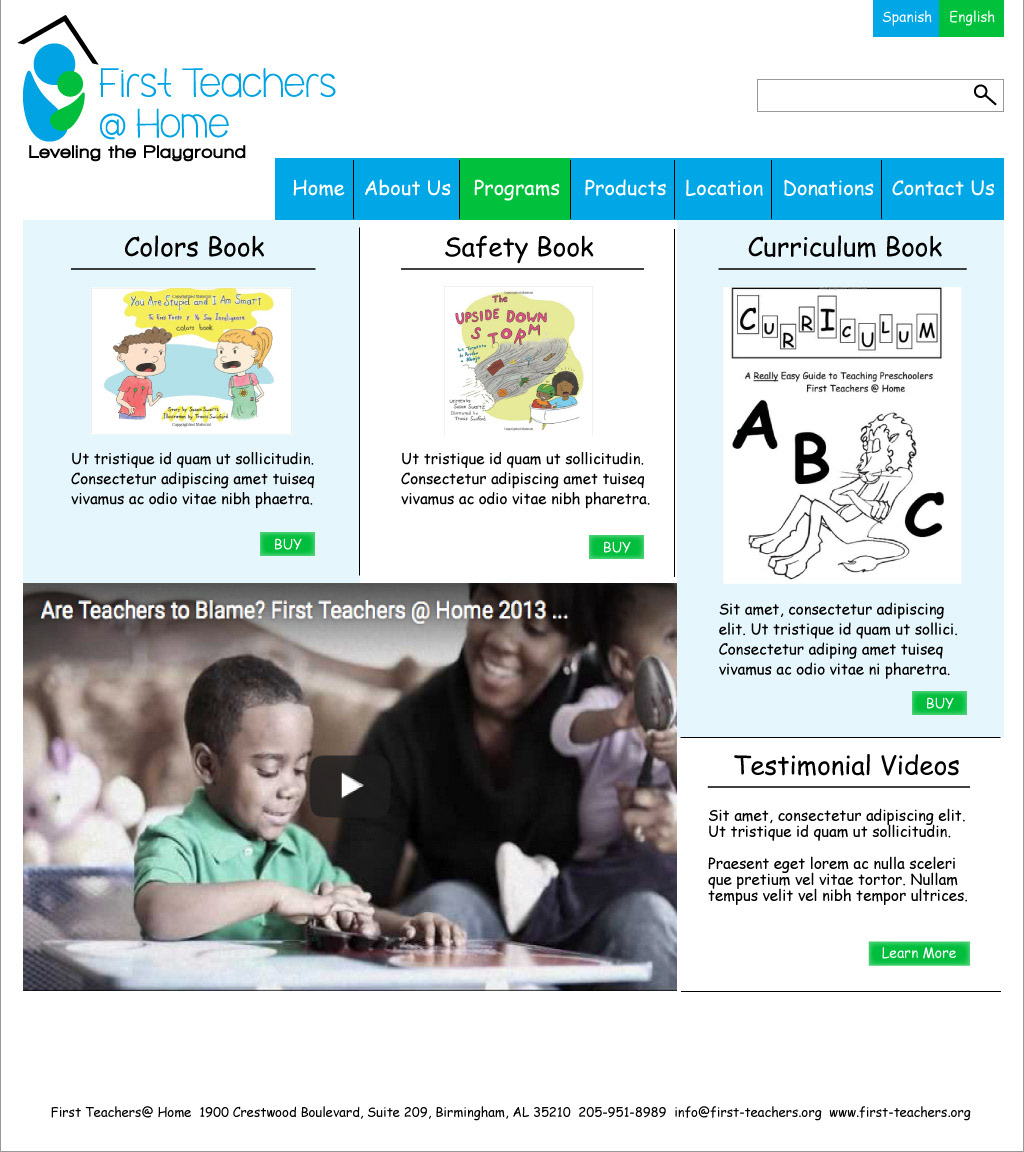 Description:
 First Teachers @ Home is a non-profit organization that levels the playground for low-income children by focusing on the primary cause of their underachievement — their underachieving families. First Teachers @ Home transforms those families so that even the most fragile of parents can effectively prepare their children for success in school by instilling basic skill sets and the value of education as a whole. It is accomplished by validating and reinforcing the adults' own abilities as well as teaching them consistent parenting skills. First Teachers @ Home is a highly effective program that starts at the very beginning: Pre-Kindergarten education, taught by parents in the home.
This game-changing parent-centered approach to school readiness helps low-income families prepare their 3 and 4 year old children for success in kindergarten and beyond. FT@H empowers parents and buttresses their literacy by giving them the tools, skills and confidence to work with their children in the home.
For this project, I focused on re-creating their logo and website using simple colors, and clean and cut design elements. The website gives its audience the feel and ease of being able to receive all the information needed to join First Teachers @ Home.
Programs:
 Adobe Illustrator, Adobe Photoshops